Greenbox Self Storage wants to keep our fellow Coloradans educated and in the know. We respect our environment, which means we need to know what is going on during these uncertain times. Without further ado, here are the top environmental news stories from July.
Recycling In Colorado Just Got Harder Thanks To New Restrictions From China
Jul 5
Surprising but true, as a state, Colorado hasn't been the greatest at recycling. New restrictions imposed by China on contamination levels, mixed paper and plastics aren't making things any easier.
China used to be the leading re-manufacturer of recyclable material and took in over half of America's recycling, especially in the Western states. West Coast states that rely on exporting their recyclables to China have now resorted to throwing these would-be-recycled materials in the landfill. Colorado isn't at that level yet, but the ripples of China's decision are being felt around the state.
Alpine Waste & Recycling, the department responsible for collecting the recyclables for the entire city of Denver, says they were shipping about 40 percent of their materials to foreign markets — the bulk going to China. So the new restrictions presented some challenges for Alpine.
"We had to add some more labor to the system to help sort better and get some of the contaminants out of the stream," said Brent Hildebrand, vice president of Alpine. "But then on top of that we had to slow down the system so the people could see the materials a little easier."
Since January, Alpine has increased its workforce by 15 percent to keep up with the 0.5 percent contamination limit imposed by China for recycling imports. Hildebrand said they're still sending as much recycling as they can to China, but they've had to find new buyers in other countries to supplement.
Many believe the solution lies in developing domestic markets for recyclables. An Iowa company called Rewall that buys waste and turns it into building material is expanding to Colorado to help.
Boulder Nonprofit Eco-Cycle Wants To Build Zero Waste Communities
Jul 10
With new restrictions from China weighing on local recycling facilities, knowing how to keep your recyclables out of a landfill is more important than ever. Eco-Cycle, a Boulder-based nonprofit that also runs the Boulder County Recycling Center, has a mission to build "zero waste communities," meaning everything a community uses, can eventually be reused. The group also teaches people how the stuff they throw away contributes to climate change. Eco-Cycle director of communications Harlin Savage spoke to Colorado Matters about how Colorado citizens can live a cleaner lifestyle.
Study: Many Republicans Believe In Climate Change, But Don't Want To Oppose Peers
Jul 23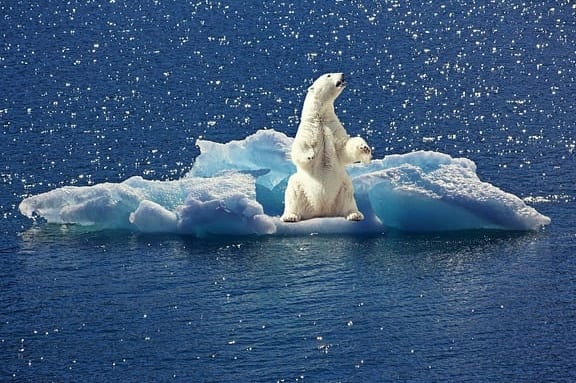 According to a new CU Boulder study, not only do Republicans and Democrats agree more often than not about climate change, but the disagreements over what to do about climate change may occur for the sake of disagreeing.
People value a policy's party over its content: "That's a very troubling but deep seated tendency in our political psychology," says CU Boulder psychology professor Leaf Van Boven, "wherein when we consider ideas and policies, what we think we're doing is responding to those policies themselves. But what we are actually doing is reacting to who proposes those policies, to where those policies come from. Whether they come from Democrats or Republicans, from conservative or liberal thinkers. This is a tendency that social psychologist Jeff Cohen has referred to as placing party over policy."
Many Republicans believe, but won't admit it: "We also found that most people underestimated how much Republicans believed in climate change. That is, most people thought that Republicans were slightly on the skeptical side about climate change, and in fact that's obviously not what we found. So the problem this creates for people in their everyday lives is that they have a misunderstanding about what their peers might believe. So if I was a Republican who believed in climate change, was concerned about climate change, but I thought my Republican peers were skeptical, it's very difficult for us to voice concerns that might stand against our peers, nobody wants to stand in opposition. The perception becomes reality, because psychologically speaking, perception is reality."
New BLM Drilling Proposals For North Fork Valley Put Small Towns At A Crossroads
Jul 24
The North Fork Valley on Colorado's Western slope is known for its picturesque rolling hills -- and, perhaps, soon for oil and gas drilling sites as well. The Bureau of Land Management recently proposed that almost 8,000 acres (95%) of the valley be made available to drillers. The small town of Paonia is included in that new resource management plan. E&E News White House reporter Zack Colman talked to Colorado Matters about the future of the small, now divided, town, over the potential oil and gas development in its backyard.
The North Fork Valley is of interest to the BLM in part because it sits on top of the second largest shale gas reserve in the country, according to the United States Geological Survey. While Paonia is dominantly an agricultural economy, there is still members of the community that would love the opportunity to drill.
Monsoon Rain In Colorado, Southwest Slows Wildfire Danger But Drought Continues
Jul 26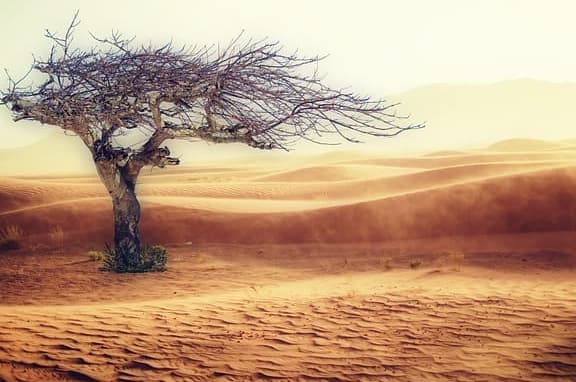 Colorado wildfire threats have been significantly dampened thanks to the monsoon season, but experts say the Southwest is still fighting against the long-term effects of drought.
"Most of the West is dry," said Nancy Selover, Arizona's state climatologist. "You've got dust storms across Interstate 10 in southern New Mexico, and we've got really dry range conditions. We've got lakes that are drying up. It's pretty ugly."
The region saw little winter snow and spring rains, and so far, the summer rains haven't benefited everyone, Selover said. Daily waterway flows show parts of New Mexico and Colorado are still low, and several major reservoirs around the region are well below capacity, she said.
There are still dry areas in northern Utah and northwestern Colorado that fire managers are monitoring.
Overall, the fire center reported Wednesday that activity has picked up in other areas of the West as 14 new large fires were sparked. Most are burning in Oregon and Idaho, but crews also are working to get a handle on a lightning-sparked fire in northern New Mexico.
More than 17,000 firefighters and support personnel are working across the West, according to the center.